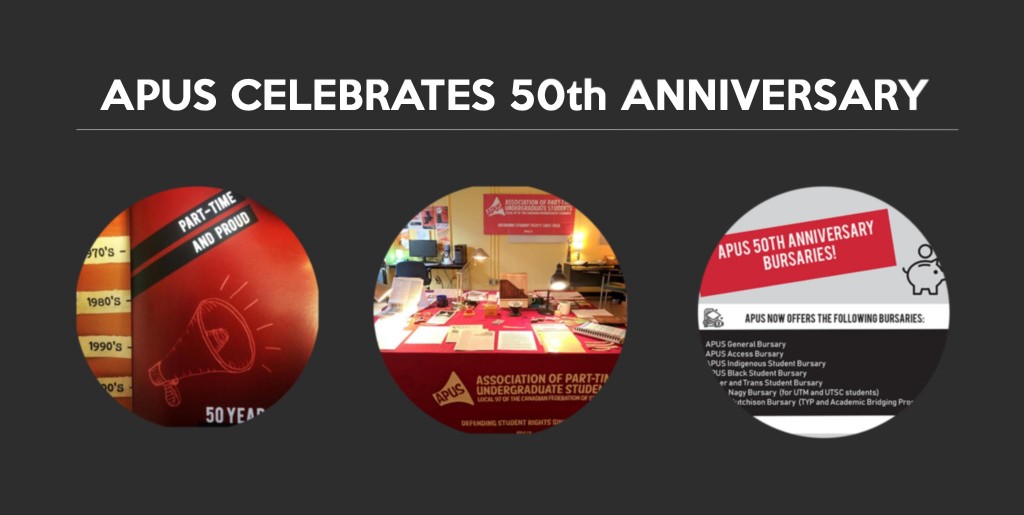 November 24, 2018 marks 50 years of APUS.
For our 50th celebration we launched our new bursary program.

We also published our own magazine highlighting '50 years of Activism: Part-Time and Proud' which included our founding documents and early involvement in student movements leading up to our recent stories of resistance and activism.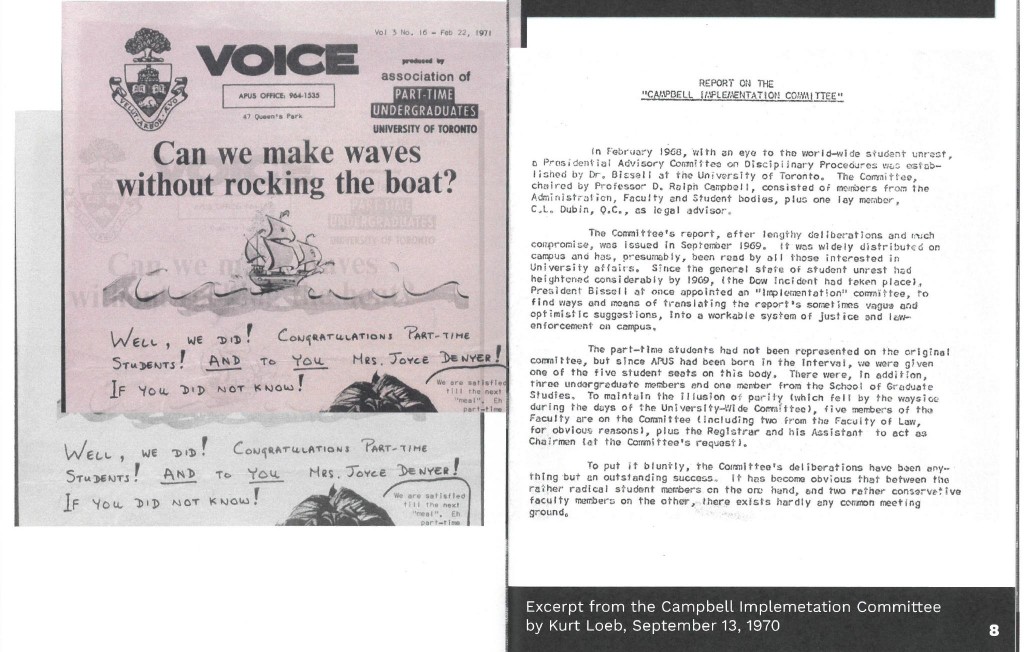 For the launch of our magazine we exhibited our archives as a part of 'Our Voices, Our Stories, Our Spaces: Literary Open House' at North Borden.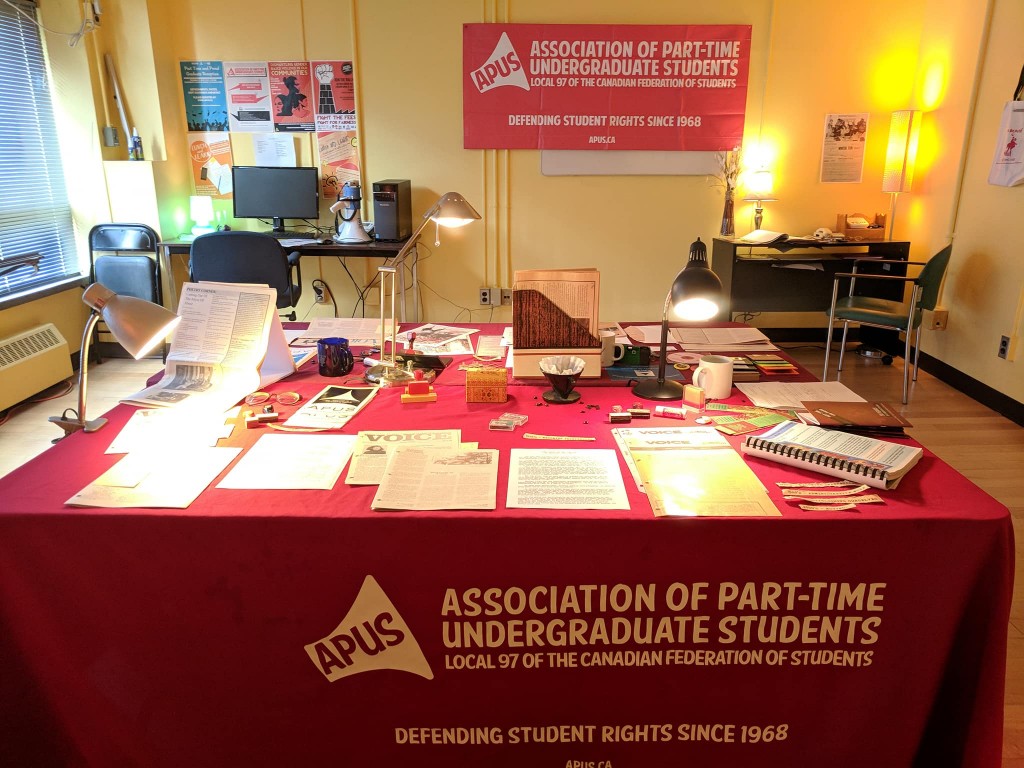 You can also access our publication here: