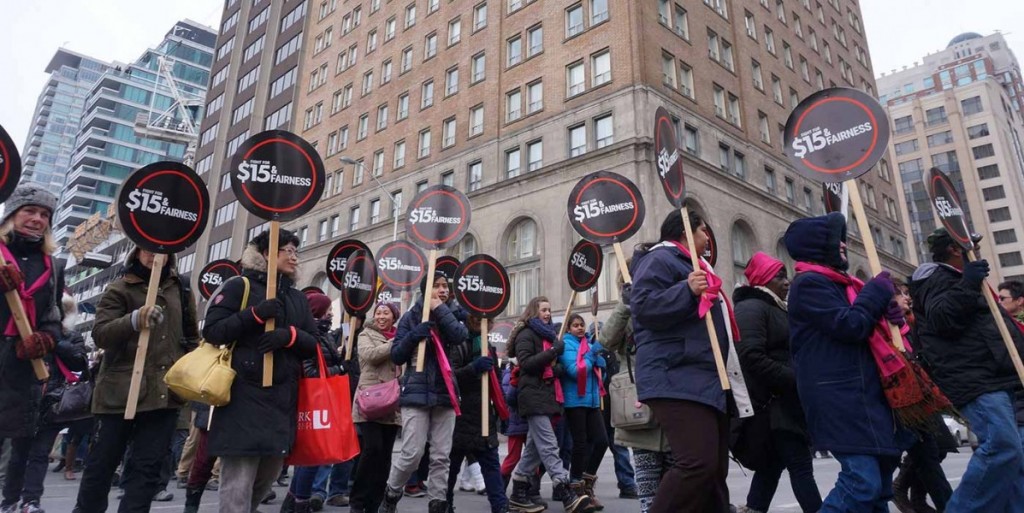 Hello APUS Community,
My name is Margaret Ebifegha, I am your Vice-President Equity, a 3rd year student in the Equity Studies, Women and Gender and Transnational and Diaspora Studies. As your student union representatives, we strive to highlight issues that pertain to our membership that is why we are liaising with the Workers Action Centre and working with other unions, community organizations on the 'Fight for $15 and Fairness' campaign. The Workers Action Centre educates employees on their rights in the workplace, advocates for those affected by poor employment laws and works to improve wages and working conditions for all workers.
The Minimum Wage Increase
Do you know that on October 1st 2015, the minimum wage was increased from increased from $11.00 to $11.25? This occurred because of the hard organizing efforts of workers all over Ontario. However $11.25 still leaves full time workers well below the poverty line. Thus it is important to keep pushing for a higher minimum wage and also a fair working place.
A lot of people are in precarious jobs where they do not have job security or benefits. A great portion of those in these working conditions are women, racialized folks and new immigrants. As a student union we know that most of our members are not eligible for a lot of the grants and bursaries that full time students have access to and are involved in one form of employment or the other while studying. A $15.00 minimum wage indexed to inflation will help to close the wage gap and make a significant impact for members and it will give them more purchasing power. This is why we are taking a stand to join the Workers Action Centre and other community organizations, unions and workers all over Ontario for the 'Fight for $15 and Fairness Campaign' to demand more for students and all workers and that is a $15.00 minimum wage and fairness at work.
If you would like to learn more about this and other APUS campaign or join us to demand the provincial minimum wage increase to $15.00, please contact me via email at vpequity@apus.ca.