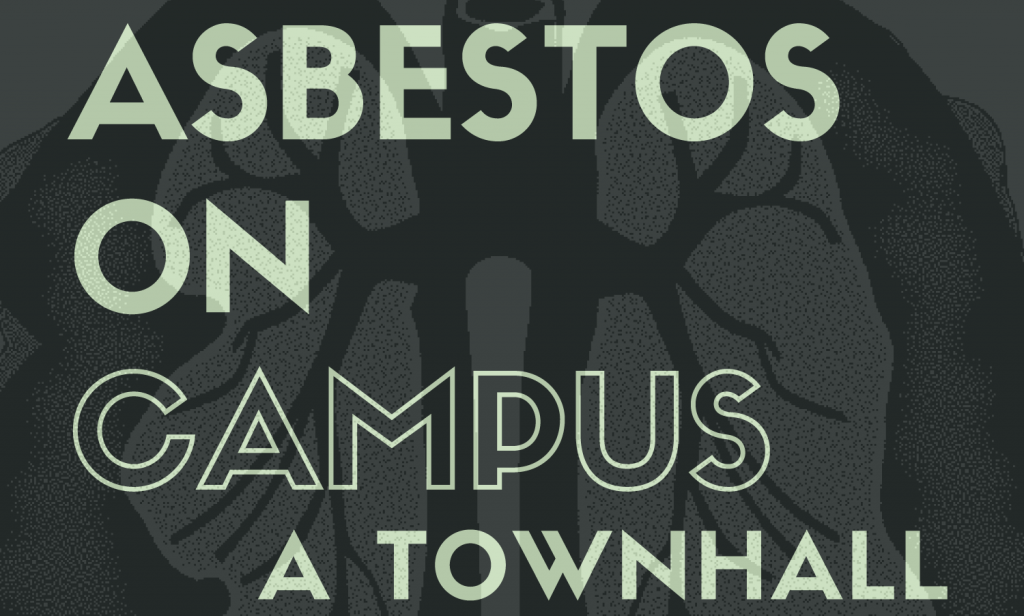 Do you work or study in the Medical Sciences Building? Are you concerned about asbestos exposure on campus? Join APUS and CUPE 3902 for a town hall to learn more. This event will feature guest speakers.
March 31, 2017
12-2 pm
University College, Room 140
15 King's College Circle, St. George Campus
Speakers will include:
1. Ping Cui, MB, MSc, CIH, Occupational Hygienist, Occupational Health Clinics for Ontario Workers
2. Vern Edwards, Occupational Health and Safety Director for the Ontario Federation of Labour
3. Paul Demers, PhD., Director of the Occupational Cancer Research Centre, Cancer Care Ontario, Professor, Institute for Medical Sciences and Dalla Lana School of Public Health
No registration necessary. For more information, please contact:
CUPE 3902 – rep@cupe3902.org
APUS – ed@apus.ca.
Refreshments will be provided.
Please note signs will be posted and volunteers will be available at entrances leading into the building to provide directions to accessible pathways to Room 140.
For accessibility information related to University College, please visit: http://osm.utoronto.ca/class_spec/f?p=210%3A1%3A1457220362461101%3A%3ANO:::
This is a childfriendly space. This space is fragrance free. If you have any accessibility requests, please contact rep@cupe3902.org.
Presented in collaboration with:
University of Toronto Graduate Students' Union
University of Toronto Faculty Association
United Steelworkers Local 1998
CUPE Local 3261