FEATURES
We provide valuable services, host events and do campaigns and advocacy to improve the experiences of part-time students on all three campuses.
Campaigns and Advocacy
Services
Events
About
APUS, Local 97 of the Canadian Federation of Students
The Association of Part-time Undergraduate Students at the University of Toronto (APUS) represents over 6000 fall/winter and 14,000 summer part-time students across all three campuses of the University of Toronto. APUS was founded in 1968 by part-time students who wanted to make part-time study an integral part of the University. We endeavour to ensure that the rights of all part-time students are respected, provide cost-saving services, programs and events, and represent the voices of part-time undergraduate students across the University and to all levels of government. We are fundamentally committed to the principle of access to education for all. We strive to ensure that the academic and social needs of part-time undergraduate students are met by building a more inclusive educational and campus life experience for all part-time students.
% of Part-time Students

10 per cent of undergraduate students study part-time.

APUS Mandate

We represent part-time students at UTM, UTSG and UTSC.
APUS Team 2016-2017
Meet our 2016-17 Executive Team!
President
Mala Kashyap president@apus.ca
VP Internal
Susan Froom vpinternal@apus.ca
VP Events and Outreach
Modele Kuforiji vpoutreach@apus.ca
VP Equity
Margaret Ebifegha vpequity@apus.ca
VP External
Richard Pyne vpexternal@apus.ca
Latest News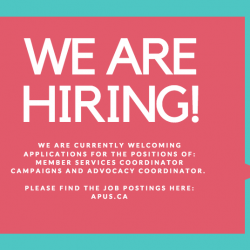 APUS is hiring! We are currently welcoming applications for the positions of Member Services Coordinator and Campaigns and Advocacy Coordinator. Please find the job postings here: Member Services Coordinator Campaigns & Advocacy Coordinator Deadline to apply is August 3, 2016 at 5 pm. Please contact Danielle Sandhu, Executive Director (ed@apus.ca) if you have any questions.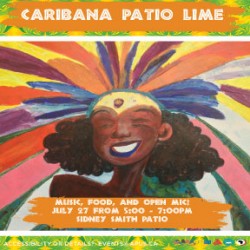 Join the Association of Part-time Undergraduate Students, Black Students' Association at UofT, Students for Barrier Free Access (SBA), UT Graduate Students' Union and UTM Students' Union (UTMSU) for a Caribana celebration! Featuring music, performances, art, free food and more! All are welcome!
Previous
Next