Upcoming event: Puppy Yoga at Multi-Faith Centre.
Register here: http://bit.ly/APUSPuppyYoga2019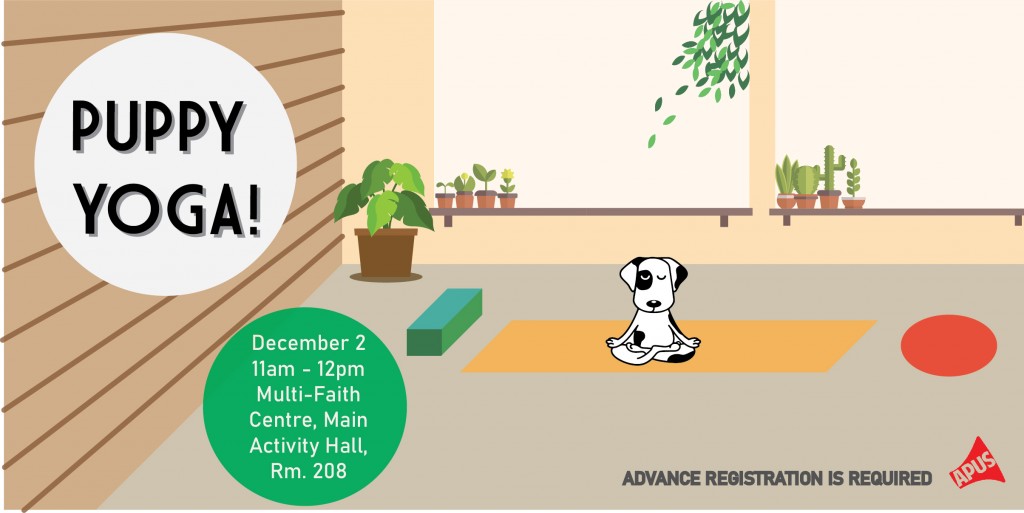 Take A Break: Mental Health programming is a year-round peer support initiative focusing on student mental health and mental wellness. Take a break with us to promote mindfulness, healthy coping strategies and strategies for avoiding burnout.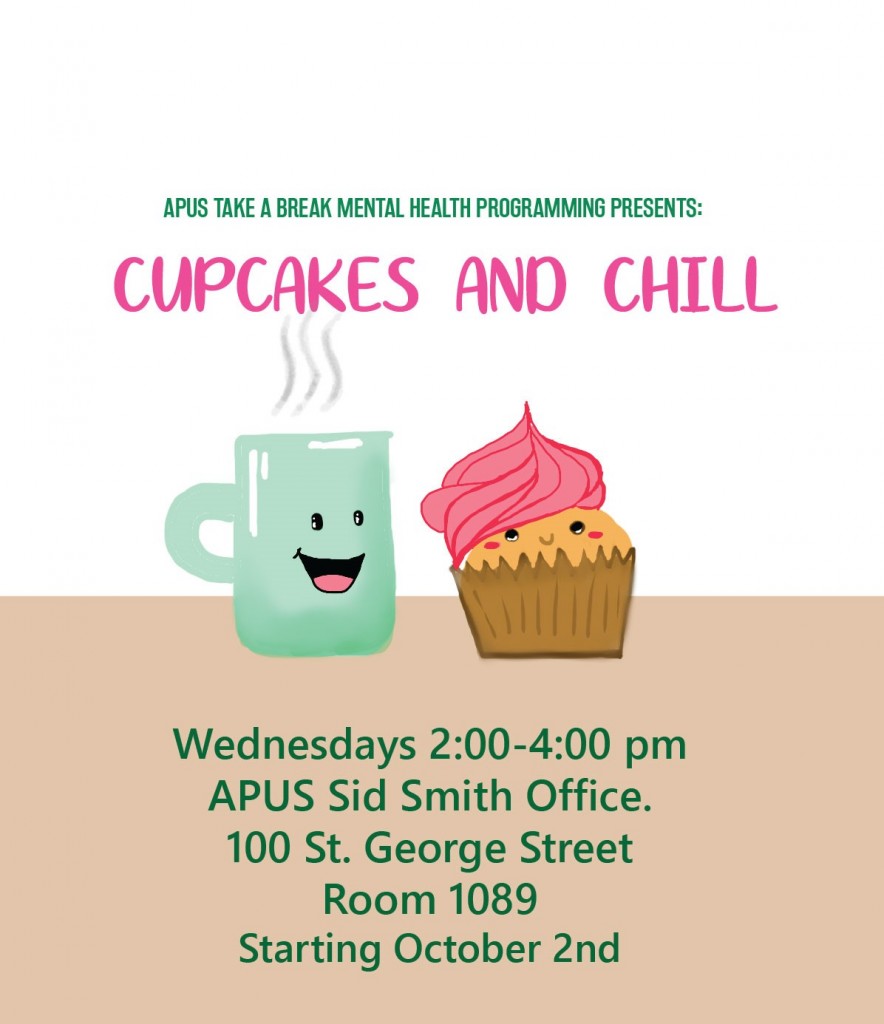 Beginning on Wednesday, October 2, we will host our Take a Break Programming every Wednesday in October and November from 2-4pm in the APUS Sid Smith Office Rm. 1089.
Questions? Email events@apus.ca or vpoutreach@apus.ca.