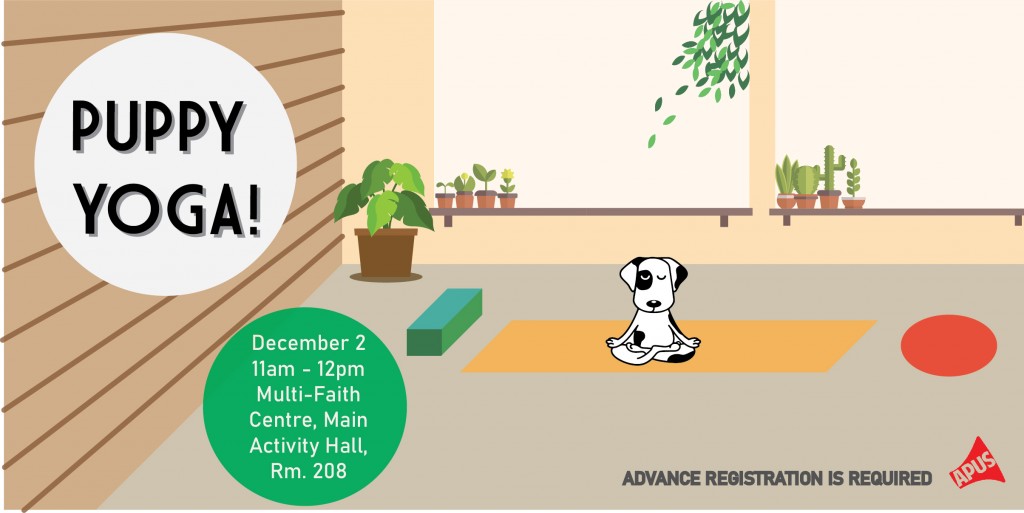 APUS Take a Break Mental Health Programming Presents: Puppy Yoga!
What's better than regular yoga? PUPPY YOGA!
It's a busy time of the semester…come take a break with APUS, yoga and puppies.
ADVANCE REGISTRATION IS REQUIRED. Please fill out this form to register: http://bit.ly/APUSPuppyYoga2019
We will contact you to confirm your spot. Part-time and mature students will be prioritized.
Puppies and yoga mats will be provided.
Date: December 2
Time: 11am – 12pm
Location: Multi-Faith Centre, Main Activity Hall, Rm. 208
TTC tokens available upon request. Accessible, all-gender washroom on the same floor as the event. For any questions or access needs, please contact events@apus.ca.